Faculty members are invited to recommend for purchase DVD's, books (including children's books), reference books, journal issues and e-books!
Featured Additions to the Brimmer Collection
New Foreign Languauge Texts in the Brimmer Collection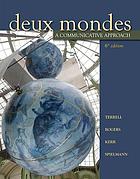 Deux mondes : a communicative approach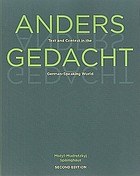 Anders gedacht : text and context in the german-speaking world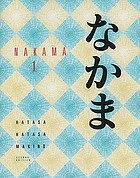 Nakama : introductory Japanese : communication, culture, context
Please take a moment to give us some feedback about your experience with our web pages and the resources posted here! If you think we fell short, please leave a comment so that we can improve. Thanks!
Recent Acquisitions - November 2013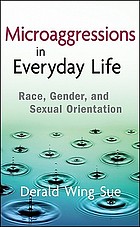 Microaggressions in everyday life : race, gender, and sexual orientation
Call Number: PERM.RESERVE BF575 .A3 S88 2010
Section 1: Psychological manifestation and dynamics of microaggressions. The manifestation of racial, gender, and sexual-orientation microaggressions ; Taxonomy of microaggressions ; The psychological dilemmas and dynamics of microaggressions -- Section 2: Microaggressive impact on targets and perpetrators. The microaggression process model : from beginning to end ; Microaggressive stress : impact on physical and mental health ; Microaggressive perpetrators and oppression : the nature of the beast -- Section 3: Group-specific microaggressions : race, gender, and sexual orientation. Racial/ethnic microaggressions and racism ; Gender microaggressions and sexism ; Sexual-orientation microaggressions and heterosexism -- Section 4: Microaggressions in employment, education, and mental health practice. Microaggressive impact in the workplace and employment ; Microaggressive impact on education and teaching : facilitating difficult dialogues on race in the classroom ; Microaggressive impact on mental health practice.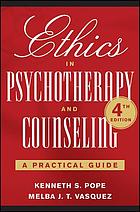 Ethics in psychotherapy and counseling : a practical guide
Call Number: PERM.RESERVE BF636.67 .P67 2011
What do I do now? -- Ethics in real life -- Ethics and critical thinking -- Trust, power, and caring -- Therapy in the digital world : the ethical challenges of the new technologies -- Competence and the human therapist -- Creating strategies for self-care -- Creating a professional will -- Codes and complaints in context: historical, empirical and actuarial foundations -- Responding to ethics, licensing, or malpractice complaints -- Steps in ethical decision making -- Different conclusions: examples from the interrogation controversy -- Beginnings and endings, absence and access -- Informed consent and informed refusal -- Assessment, testing, and diagnosis -- Sexual relationships with clients -- Nonsexual multiple relationships and other boundary issues -- Culture, context, and individual differences -- Confidentiality -- Recognizing, assessing, and responding to suicidal risk -- Supervision -- Appendix. A. American Psychological Association: ethical principles of psychlogists and code of conduct with the 2010 amendments -- Appendix. B. Canadian code of ethics for psychologists (3rd ed.) -- Appendix. C. Ethics, codes and practice guidelines for assessment, therapy, counseling, and forensic practice